Holistic Life Coaching & Healing Program with EFT
Are you seeking to learn powerful, professional life coaching and healing skills? Are you drawn to the power of a holistic approach that integrates the body, emotions, mind, and spirit? If so, Awakenings Holistic Coaching and Healing Certification might be just what you are seeking.
If you are already enrolled, just log in on the right side of this page to access your course(es).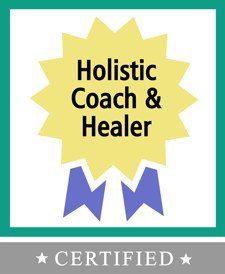 This is Awakenings' Premier Program, with live teleclasses and personal support. The program includes three four-month courses that can provide a strong foundation for a new career or skills that enhance your current occupation. Awakenings focuses on mastering highly effective skills and building confidence so you can help yourself and others to experience significant changes and profound transformations.
In live teleclasses and practice labs on Zoom, this unique program combines life coaching with EFT and a toolbox of effective holistic techniques that produce extraordinary results. For healing and growth, you will learn step-by-step, with a highly supportive, hands-on approach.
A Live Online Life Coaching and Healing Program for Personal and Professional Transformation
Awakenings' combination of life coaching and holistic healing is unique. This program has been developed, refined, updated, and tested for more than two decades. It's time tested and highly effective. Starting in 1994, we (Phillip and Jane Mountrose) offered its initial version as live weekend trainings. We have continued to add and improve all the tools and knowledge to optimize the ease and depth of learning.
This unique program is a vehicle for accelerated personal and professional development in the company of a holistic support community. Our focus is on finding and sharing powerful techniques that pinpoint precisely what is needed for you and your clients to move freely forward in all areas of life.
The courses include EFT (the Emotional Freedom Techniques) a premier healing technique recognized worldwide for its ease of use and extraordinary effectiveness. You will learn tested methods, tools, and knowledge that integrate the body, emotions, mind, and spirit. Much of the effective training in this program, like Spiritual Kinesiology, was developed by Awakenings' founders and trainers, Drs. Phillip and Jane Mountrose.
As mentioned, this program has the added convenience of being delivered by telephone or internet via Zoom Conference. Students also receive a wealth of study materials, including a manual, books, audios and videos to deepen their understanding. All classes are recorded if you miss any or wish to review them.
Want to Know More About Awakenings' Holistic Coaching and Healing Program with EFT?
Follow one of these links to learn more at Awakenings' gettingthru.org website:
Learn more about the Holistic Coaching and Healing Program with EFT and how to get started
Explore "What is a Holistic Life Coach?"
Keys for Becoming a Holistic Life Coach
*