Spiritual Counseling Home Study Program
Do people naturally come to you for advice? Do they often seek you out to improve their lives? If you want to pursue these skills professionally, Awakenings Spiritual Counseling Program provides a powerful set of tools and information. With Awakenings holistic approach, this program includes tools for deep healing and spiritual growth.
If you are already enrolled, follow the link on the menu bar to the course you are taking. These courses are currently at homestudy.awakeningsinstitute.org.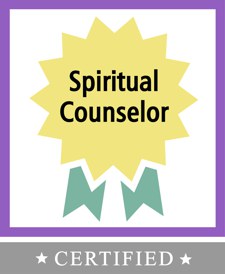 Perhaps counseling and helping people is one of your strengths, something that is even a passion or life purpose for you. If so, you probably realize to be an effective spiritual counselor, you need equally effective techniques, knowledge, and support.
Maybe you've already had some results in helping others, and now you know you can work with them at an even deeper level. Maybe you also know there are some "missing pieces" that you need to learn to be consistently effective in helping others. Maybe you want to open to miracles for yourself and those you support.
Why Learn Spiritual Counseling from Awakenings Institute?
This is a home study Spiritual Counseling Program that allows you to learn in the comfort of your own home on your own pace and schedule.
Awakenings' approach is unique, tapping into the deeper meaning of life. We specialize in bringing lofty spiritual topics down to earth so they can be easily understood and applied by people of different faiths. Over the years, we have become known for our ability to implement state-of-the-art techniques in ways that are very effective.
We developed our systematic Spiritual Counselor Home-Study Program to optimize success in a variety of areas. The four courses include training in EFT (Emotional Freedom Techniques), intuitive development, facilitating life purpose, and a powerful spiritual development system we created and now call Spiritual Kinesiology.
The combination of these skills is designed to teach you to become confident in your ability to provide tremendous value in your counseling practice. It comes from a depth of spirit and several decades of experience and research.
Want to know more about Awakenings Spiritual Counseling Program?
Follow one of these links to learn more at Awakenings' gettingthru.org website:
Explore the Spiritual Counseling Home Study Certification Program and enroll online
Learn "What is SK (Spiritual Kinesiology)?"
*