Manifesting Your Dreams Resource Page
Congratulations for enrolling in the Manifesting Your Dreams Course. This is on of three courses in the Holistic Coaching and Healing Certification Program.
Overview of Your Course Resource Pages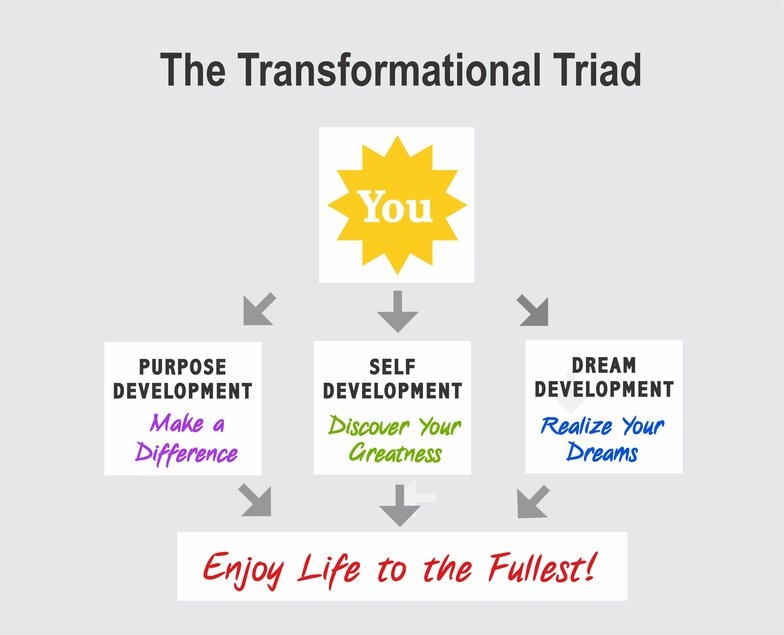 Click here to change your password
or profile.
Awakenings' founders, Phillip and Jane Mountrose are dedicated to supporting your learning goals and helping you to realize your dreams. This Manifesting Your Dreams Class Resource Area is your doorway for accessing the tools you will use to succeed.
As a participant in this unique program, you have access to powerful resources that are designed to help you to progress toward the realization of your dreams with joy and ease.
You'll find your resources below in two drop-down sections.
Section 1: Forms and Course Materials
Section 2: Class Weekly Handouts and Recordings
Note: Weekly recordings are usually posted on the Friday of that week.
Some notes about the contents in the drop-down sections.
* The drop down arrow on the right of each class segment drops down to reveal the content.
* When you check the box located on the left, the completion bar advances for each listed segment below. This is an organizing tool for you.
Section 1: Forms and Course Materials
Click on the arrow on the left of each section below to drop down and show the content.
See drop-down sections below for course resources.
Welcome Letter and Resource Checklist
* Read the Welcome Letter -- especially if this is your first course with us -- for an Overview of the Course to get started.
Manifesting Course Welcome Letter
* Resource Checklist: If you are new to this program, we have a checklist of the various resources for the program.  This will serve as an overview and note the different aspects of the program.  If you are a returning student, this checklist would be a review of things you probably already know.
Weekly Schedule & Homework Assignments
Weekly Schedule & Home Work Assignments:
This file tells you what you will be learning each week of this course and what you need to study in advance of each class. You will want this information readily available to prepare for the Tuesday classes. As a note, there will be no additional assignments for the Thursday lab classes.
As a further note, you receive an hour of practice toward your 16-hour completion of practice (described in the completion package below). Of course the more you practice, the better. Using support partners can help, too.
We recommend adding the live trainings and labs on Tuesdays and Thursdays to your calendar to help remind you of these important times.  This will help you build positive momentum and stay on track. If you can't make it live, the recording will be up in the Resource Section page here by the end of the week.
Personal Profile:
You may have already received this form in hard-copy with your other materials.
If you didn't receive this form in the mail, or haven't sent it in yet, please print it out, complete it, and send it to us, so we can do our best to help you with your learning goals.
Live Classes: Getting the Most Out of Them
The two important documents below about getting the most out of the classes. If this is your first course, or you wish to review protocol, please read the following before the live classes begin via Zoom Conference.
Course Manual, Intro, Appendices and Manifest Dreams Workbook
Below is
1) the Course Workbook related to the Manifestation Your Dreams Course.
2)  the Manifesting Your Dreams with EFT, SK and More Workbook.
If you don't already have a hard-copy of the manual below, we recommend printing it out as it will be an essential reference throughout the course.
1) Manifestation Course Manual:
Manifestation Section of  the Manual
Introduction to the Coaching Course Manual
Appendix to the Coaching Course Manual
Note: The Manual uses Roman Numerals for numbering. If you are unfamiliar with Roman Numerals, here is a reference sheet on how to convert the Roman numerals to regular Arabic numbers.  Here is the Roman Numeral Converter sheet.
2) Manifesting Your Dreams Workbook:
Course COMPLETION PACKAGE/FORMS
Course Completion Package: This file contains complete information on what you need to do to complete the certification requirements associated with this course to become a Certified Holistic Coach, Healer, and Advanced Coach/Healer.
This file contains a group of handouts that you can use to get started.
1.) Areas of Personal and Professional Growth
2.) Taking Control of Your Time and
3.) Support From People in Your Life
You are not specifically required to complete these forms, but they can help you to identify areas you want to explore, manage your time effectively, and maintain positive relationships with the important people in your life. These are also important areas to explore with clients, so you can add these forms to your toolbox of tools you can use professionally, if desired.
Soul Centering Audio and Mud to Mountain Top Meditation
Additional Resources: EFT Quickstart Kit, EFT Holistic Manual. Wattles Books
1) EFT Magic in Minutes Quickstart Kit:
Learn or review EFT basics (written, audio and video formats) in about an hour.
CLICK HERE.
2) How to Do EFT Basics -- 1-page Handout
3) Unless you have studied our EFT Online Home Study Course, please read our Holistic EFT Manual with the most relevant information, which we will refer to in throughout the coaching courses. Access EFT Manual here.
4) We will be using ebook versions of Wallace Wattle's classic books The Science of Getting Rich and The Science of Being Great as additional study materials for this course.
The Science of Getting Rich was written in 1910, and it is still as relevant today as it was then. This book, which was the original inspiration for The Secret, provides a precise roadmap to follow for manifestation. The Science of Being Great takes it further and presents a beautiful picture of who we really are and the importance of realizing our purpose. Both books complement your main text, Manifest Your Dreams with EFT, SK, and More.
Right click on the links below to download these ebooks.
Bonus Marketing Materials: "How-to" Marketing Audios
From previous classes, we have collected over a dozen targeted classes on various aspects of marketing your practice. Valuable information on specifics on how to build a business.

Bonus Resource: The Ultimate Paradigm Shift Book
Read and study our latest book:
Ultimate Paradigm Shift: A Guidebook for Creating the Life You Were Born to Live
NOTE: This is a password protected document. To open use password: awaken
(Save for your records)
/
Section 2: Class Handouts and Recordings
Recordings are usually posted on Friday.
Click on the arrow on the left of each section below to drop down and show the content.
CLASS AND LAB RECORDINGS and HANDOUTS
See drop down menus below each section to reveal contents.
Introdctory Overview of the Course
This is a webinar covering major topics we teach in each of the 12 weeks of the Manifestation Course.
WEEK 1: Coaching Matrix, Mud to Mountaintop Visualization Process, Commitment Checklist
WEEK 2: Soul Centering, 12 Principles Manifestation, Hypnotic Suggestions
WEEK 3: Class Goal setting, Wheel of Life, Ground Rules, Essential Whys
Bonus 1: Science of Geting Rich Teleseries
WEEK 4: Pacing & Leading, Questions, Reframing and Anchoring
WEEK 5: Interviewing, Goalsetting Coaching Sequence
WEEK 6: Hypnosis, Representation Systems
WEEK 7: Symbolic Imagery, Perfect Place Visualization Process
WEEK 8: Therapeutic Qualities, Reframing and Anchoring, Future Pacing
WEEK 9: Age Regression and Past Life Regression
Bonus 2 Subpersonalities, Integration Process
Week 11: Belief Buster Process, Three Ways of Being
PROCESS OF THE WEEK:
Belief Buster Process

RESOURCES:
1) Core Coaching Areas Wheel Handout
2) Reality Shift with EFT Video
3) Belief Buster Demonstration Video:


Belief Buster Questions (from page 103 Manifesting Your Dreams with EFT, SK and More Book):
1. Do you believe that overcoming this ____________ issue is possible for some people?
(1-10) If your belief is low, why?
As a note, here you are asking "has anyone ever overcome this challenge before?"
In most cases, the answer is a simple yes.
2. Do you believe that this is possible for you? (1-10) If low, why?
Remember the success spiral and how it relates to positive and negative beliefs.
3. Do you believe that this is possible for you today? (1-10) If low, why?
This is interesting, too, because it points out how easy or difficult you believe it is
to change, and this is completely subjective. Miracles can happen now!
4. Do you believe that you can do this with EFT? (1-10) If low, why?
Here, you can substitute another modality, if you don't want to use EFT.
5. Do you believe it is possible for you to be completely free of this issue? (1-10)
Notes:
1) Description of steps in Belief Buster Process found in Manifesting Your Dreams Book, page 103
2) There are 5 questions in this process. If the person answers "no" or has low belief on any of the questions, then stop there and do an intervention (EFT, R&A, etc.).
For example, if the person doesn't believe it is possible (question #2 in the process), then stop there and do the intervention.
Going further with the other questions would be counterproductive since they require greater levels of belief. In other words, do you believe it is possible to be completely free of the issue (#5 last question) takes far greater belief and trust than do you believe some people can overcome it (#1 first question).
3) The question #4 about believing EFT/ energy work can help is optional to use. It can provide further belief that a shift will occur during this process.
4) Structuring Your Business Marketing Handout
CLASS RECORDINGS:
(left click to play; right click down pointing arrow  to download)
Download Class -- left click to play, right click to download
Download Lab -- left click to play, right click to download
WEEK 12: Brightest Possible Future, Taking Action